Try Before You Buy
Why online shopping doesn't always have to end up in a wrong fit

UPDATED 14TH OCTOBER 2021: Try Before You Buy service has been disabled on Flips.com.sg as our business objectives currently do not support this service. Thank you.


Have you ever felt apprehensive about shopping online for apparels or shoes, for fear of ending up with items that don't fit, and then having to face that hassle of returning or exchanging the item?
If you've ever had these doubts or hesitated at times then this new service in town might just be the answer to allay those concerns.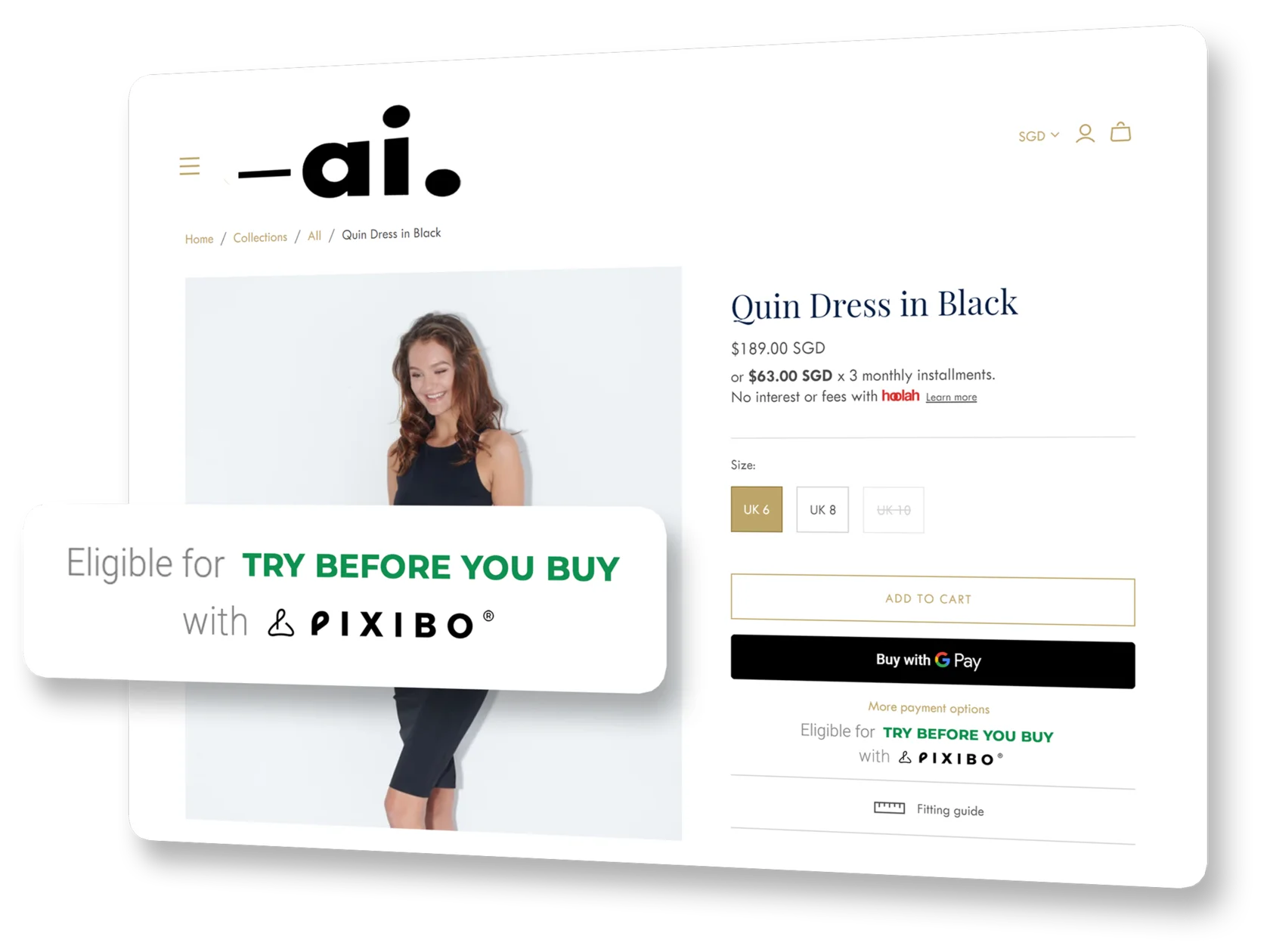 Introducing "Try Before You Buy", a new try at home service for products now available in Singapore. Just launched at the Flips Flagship E-Store, the TBYB service brings the physical store experience right to your homes - sort of like a VIP service where items you select in sizes or colours of your choosing are delivered to you for trying at the comfort of your own home. Items are delivered as early as the next day, allowing customers to decide on the spot the selection of the correct item and return the rest.

Do you suddenly hear the angels singing? Oh yes. We do too. Let me tell you why.
Back in the day (if you're old enough to remember), shopping was predominantly a full day or full weekend affair. It usually would involve plenty of travel or commute, hunting for strategic parking, store searching, changing rooms, weaving through racks of clothing and crowds, and finally, queuing to pay. Cash or credit cards used to rule the day.  
These days, you can skip all that and start shopping anywhere and anytime of the day - right at the flick of your fingertips.  The only issue would be that you couldn't see, touch or size up or down easily with online shopping. Once you received your items, it would be a hit or miss if you selected the wrong size.

"Try Before You Buy" then comes into the ecosystem at an opportune time, filling a gap for shoppers averse to size selection during online shopping and what that also could entail - returns, exchanges and the suitability of products selected through a digital store.

That's not all. In addition, the folks at TBYB have also tied up with Rely to offer customers a "buy now pay later" feature as an option for all transactions made through TBYB. 
And you are probably saying right now, why didn't anyone think of this earlier.

So, are you or are you not all in on the full digital shopping experience? Start experiencing TBYB at no extra cost now at FLIPS. Items eligible for TBYB will be clearly indicated on the product page.
For more information on TBYB, visit https://tbyb.sg/howitworks 
Photo source: TBYB.sg; Liza Summer from Pexels
#onlineshopping #trybeforeyoubuy #buynowpaylater #sgbrands #ecommerce #pixibo #tbybxflips
Send us a comment if you have something to say! Or send us an email at partnership@flips.com.sg if you'd like to contribute articles as a guest author.